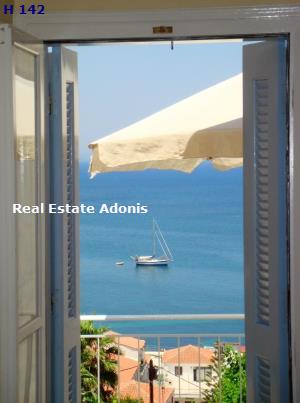 KORONI !
House 50 m² on a plot of 170 m².

A small traditional village in Messinia.

2 bedrooms, one kitchen-living room and one bathroom.

Renovated house (fully equipped kitchen, new furnitures etc).

Veranda 20 m² with beautiful view to the port and the town of Koroni.

2 minutes walking distance from Koroni's harbor, Koroni's castle and zaga beach.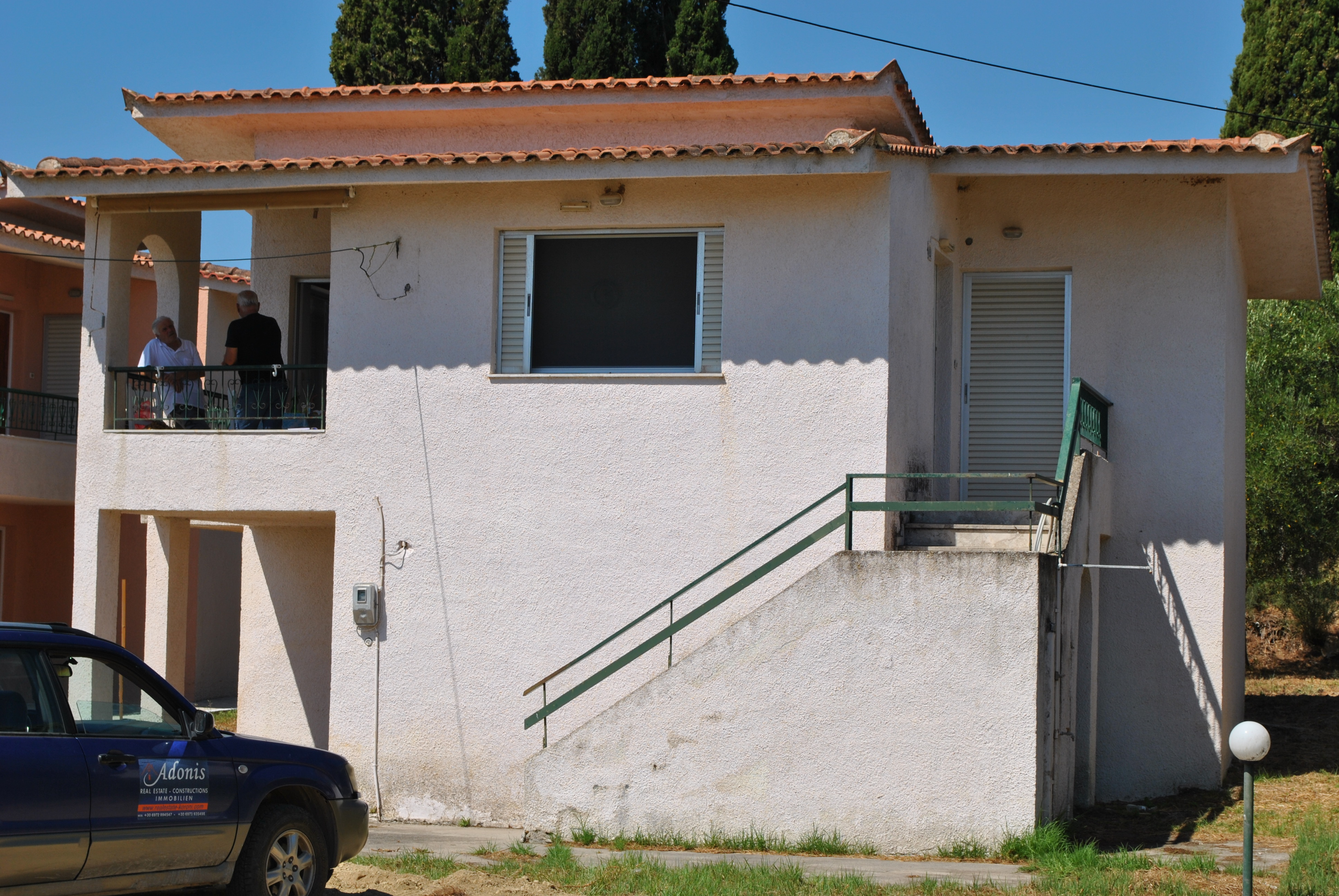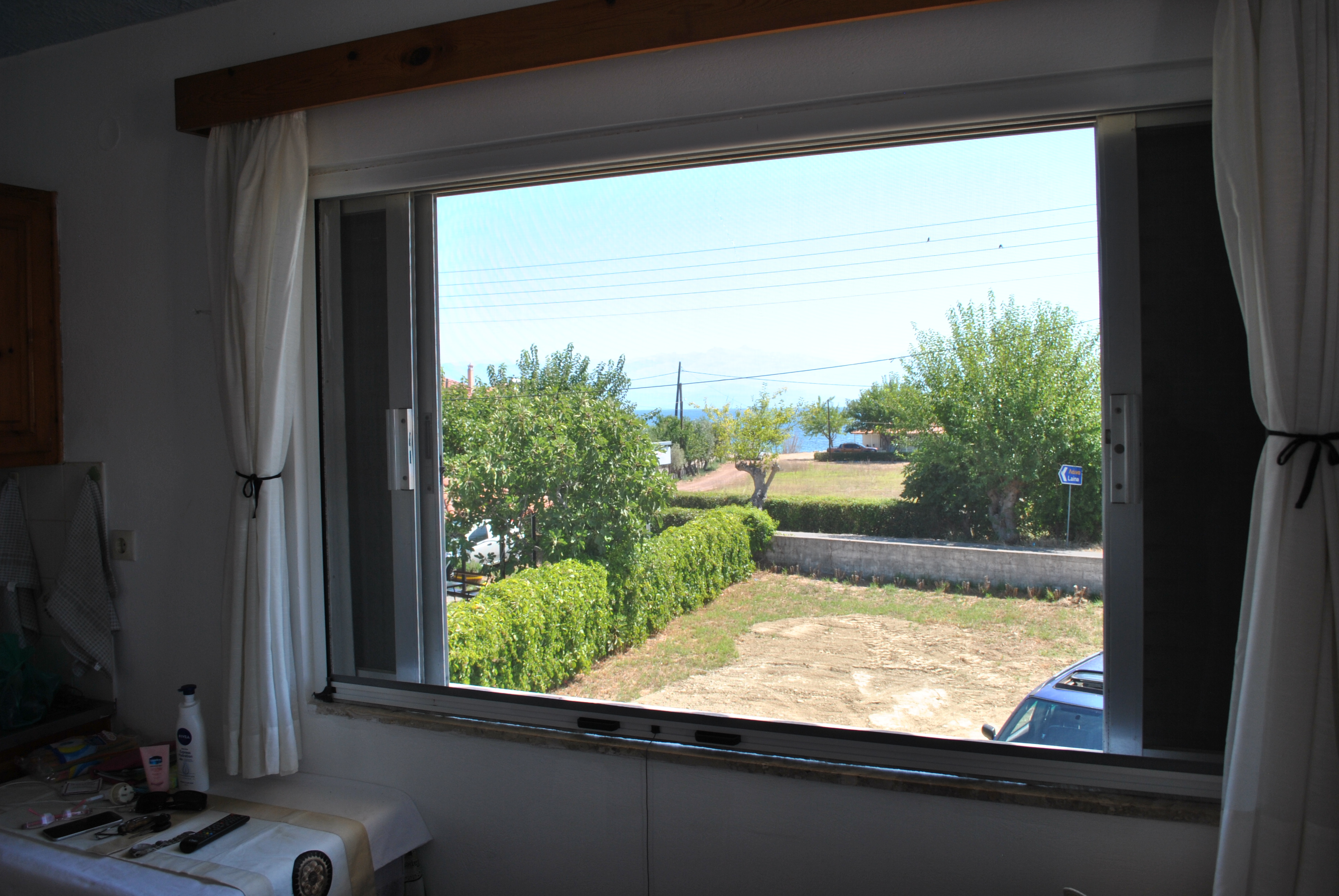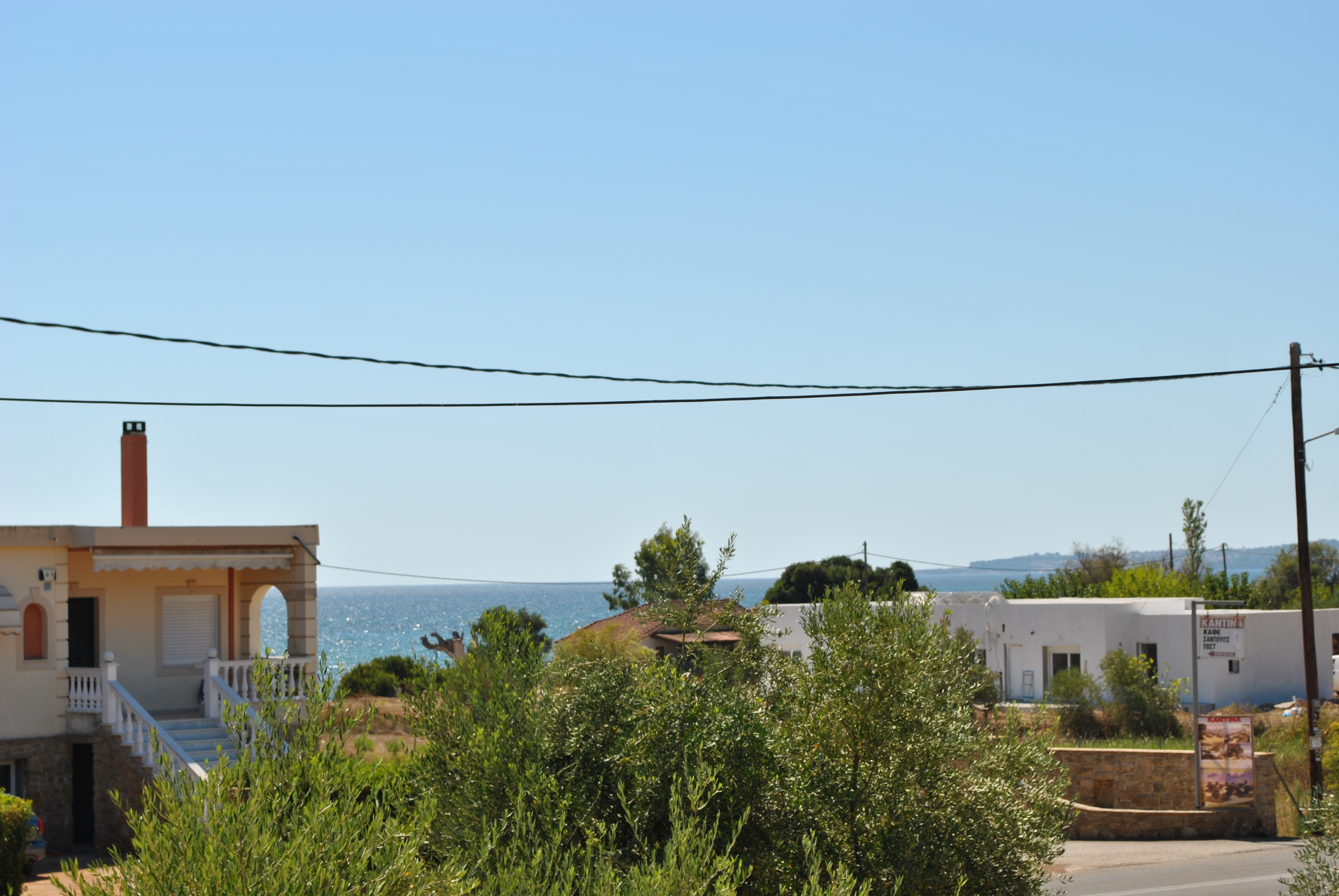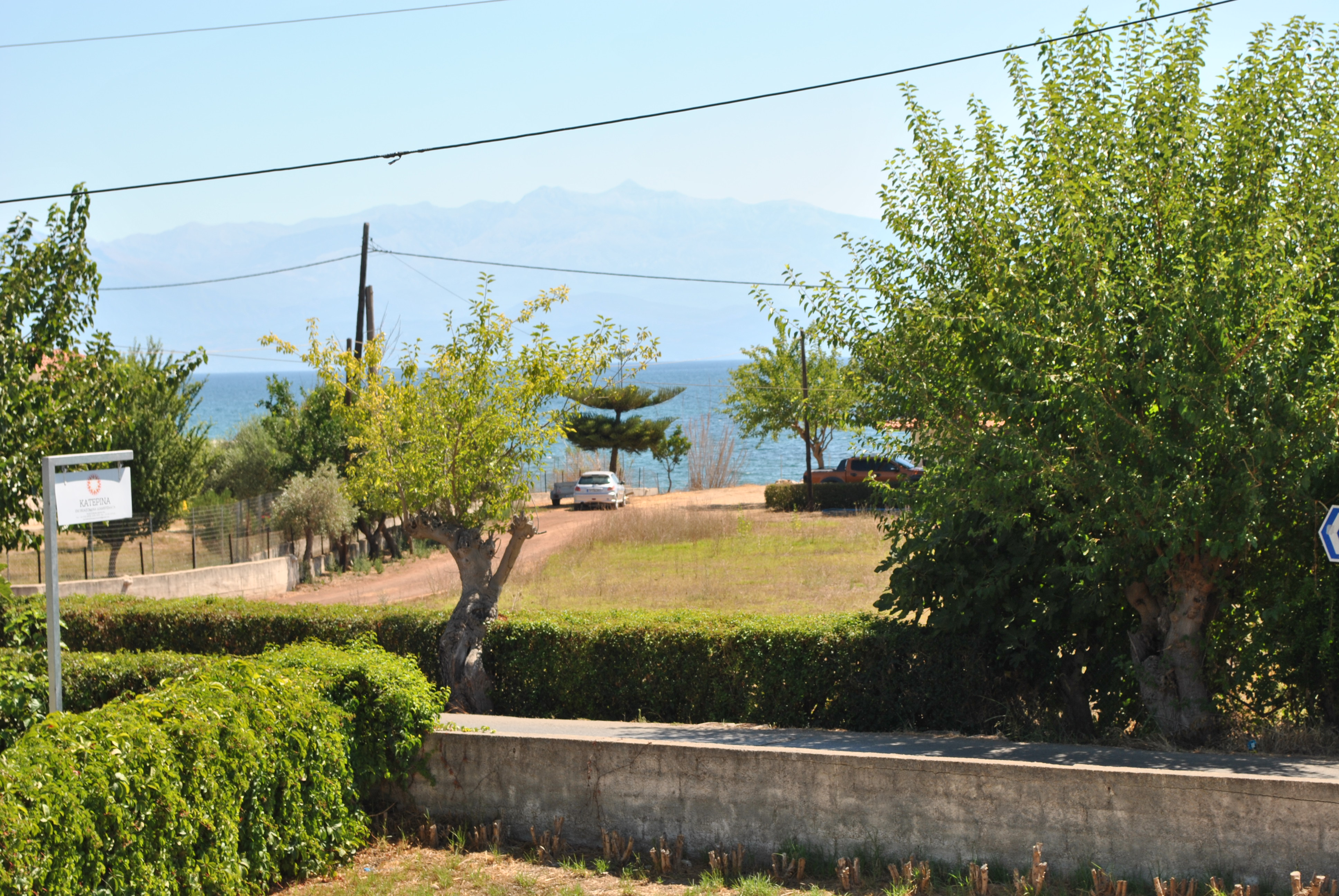 Agios Andreas !
Two storey house 50 m² each floor on a plot of 1000 m².

A small traditional village in Messinia.

2 bedrooms, one kitchen-living room and one bathroom.

Veranda with beautiful view.

50 metres from a beautiful beach.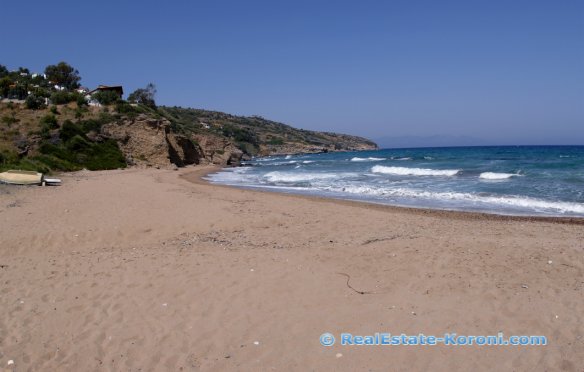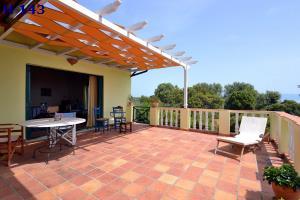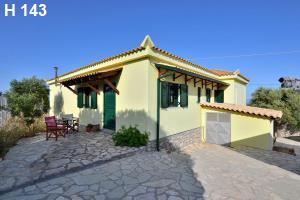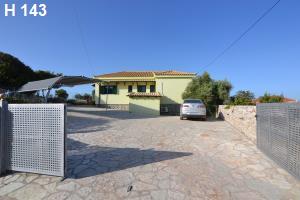 KORONI – LIVADAKIA
This charming single storey house was built in 1996 and perfectly renovated in 2014. It is measuring 120 m² (excl. terraces) on a plot of 1.100 m².
The house consists of 2 bedrooms with air condition units, a spacious sitting – dining area with wood burner, fully equipped kitchen with utility room, bathroom, toilet and an external storage with a water reservoir of 1000 Lt. The impressive terrace of 36 m² is partly covered with pergola and enjoys magnificent views to the sea and the mountain Taygetos.
The front door, the double glazed windows and the shutters are made of high quality aluminum.
The borders of the plot are specified with fences and stone built walls while the sliding iron driveway gate entrance leads to the covered parking area. The beautiful garden is very natural with wild bushes and trees requiring very low maintenance.
ACCESS
The access to the house is very easy while the distance to wonderful sandy beach Saga is 2 km and the distance to the traditional seaside small town of Koroni with its castle, hospital, banks and shops is less than 5 km. It takes less than 40 minutes to drive to the nearest airport and 45 minutes to drive to the city Kalamata, the capital of Messinia which provides all kind of services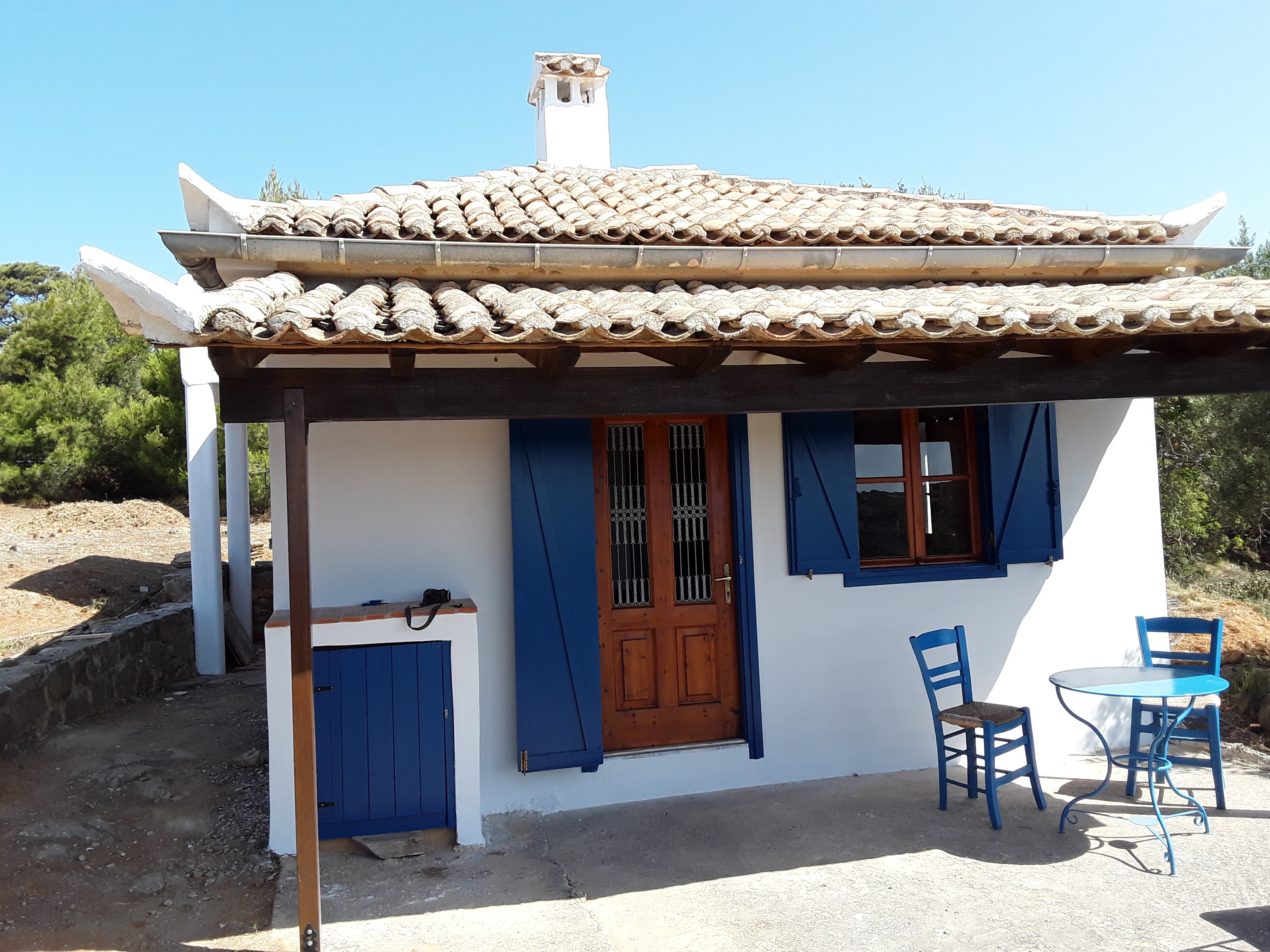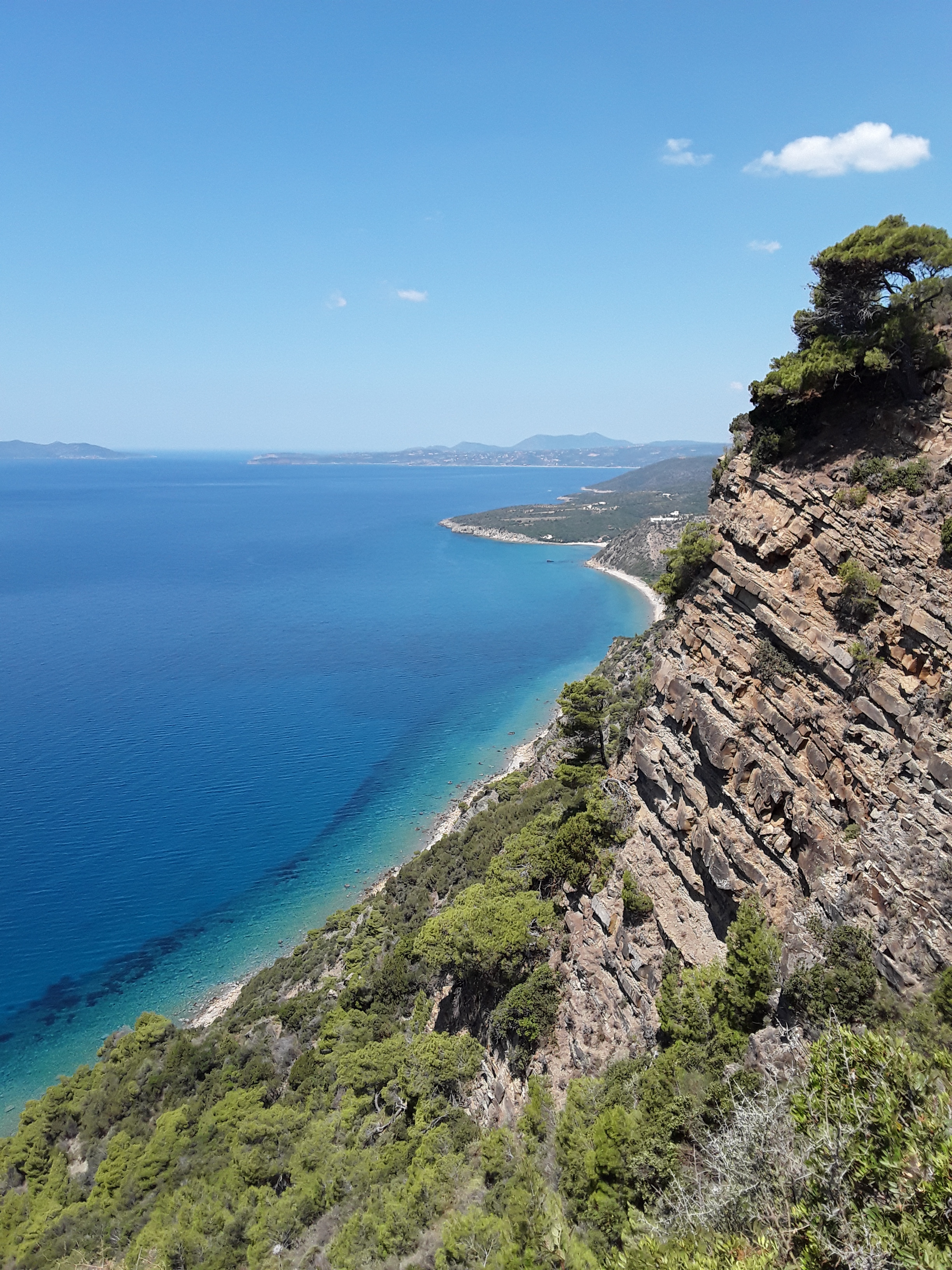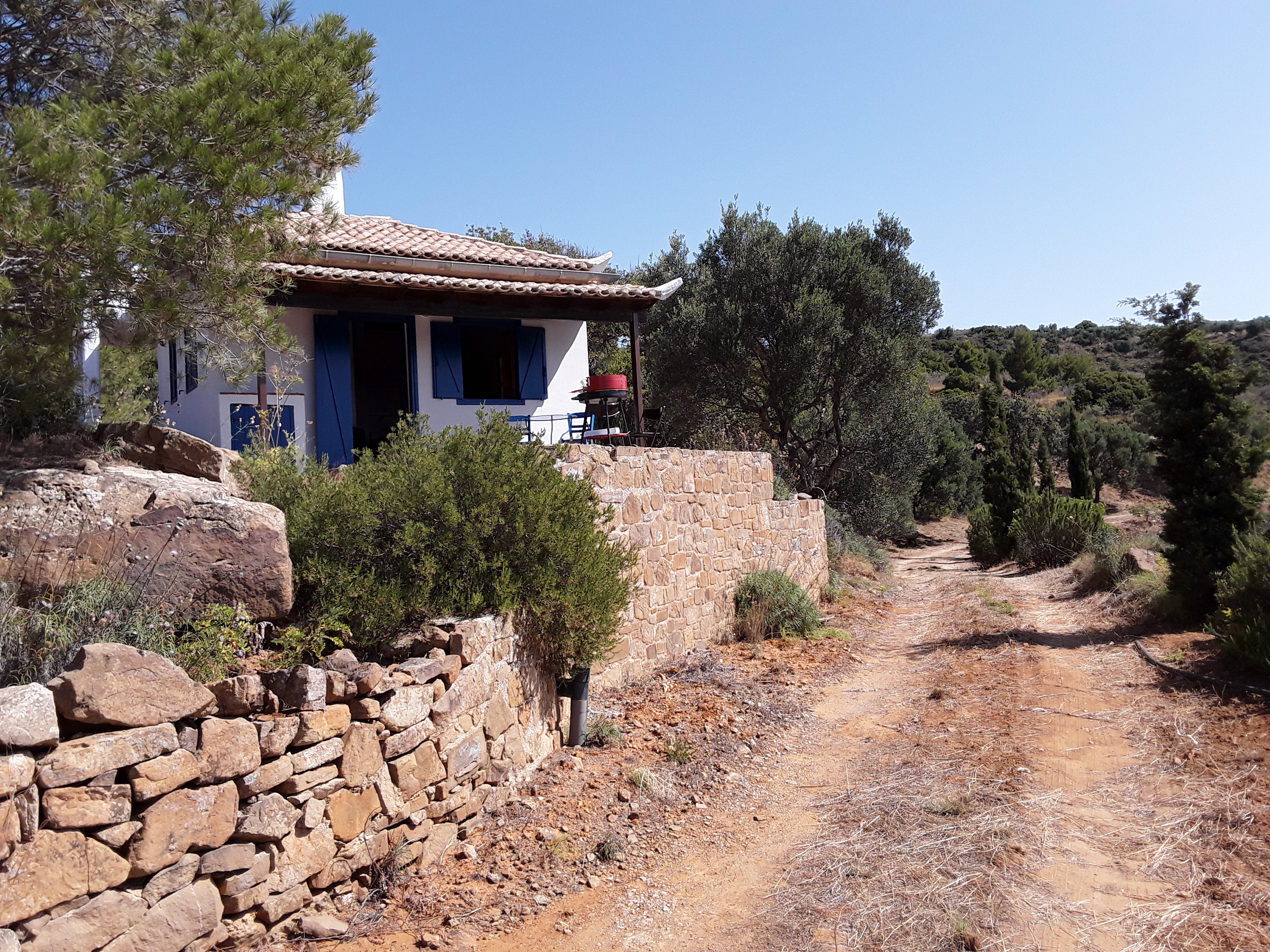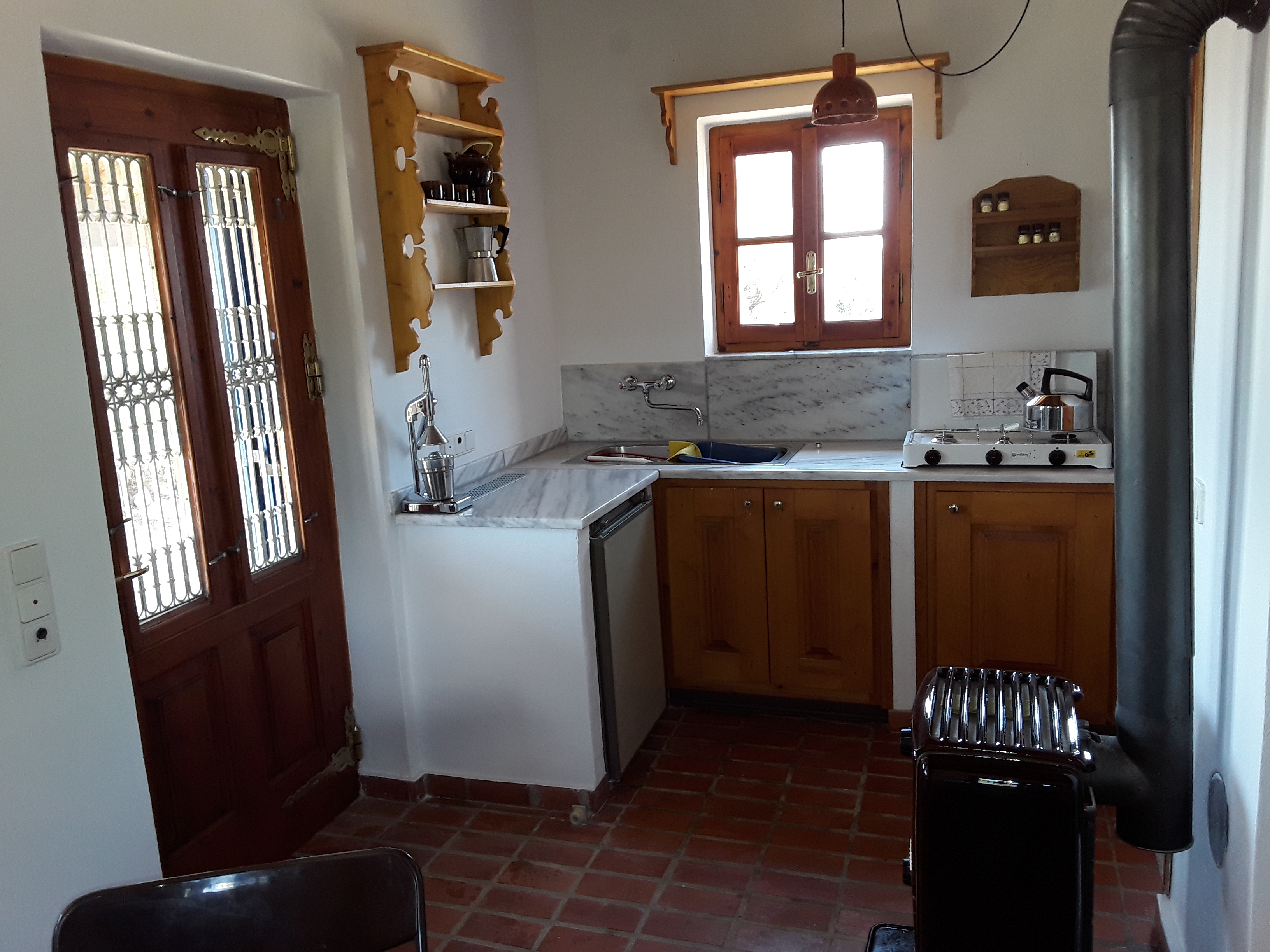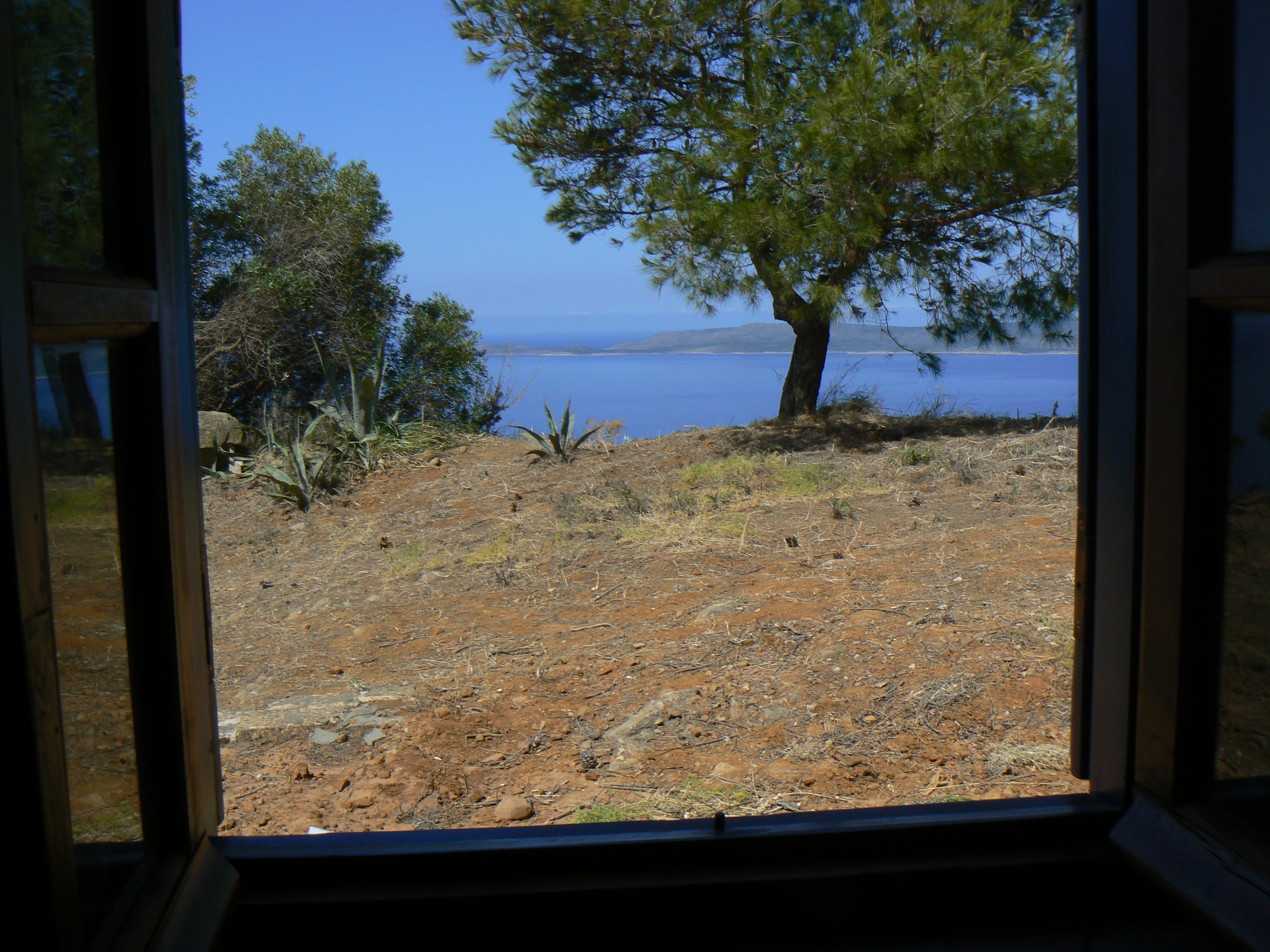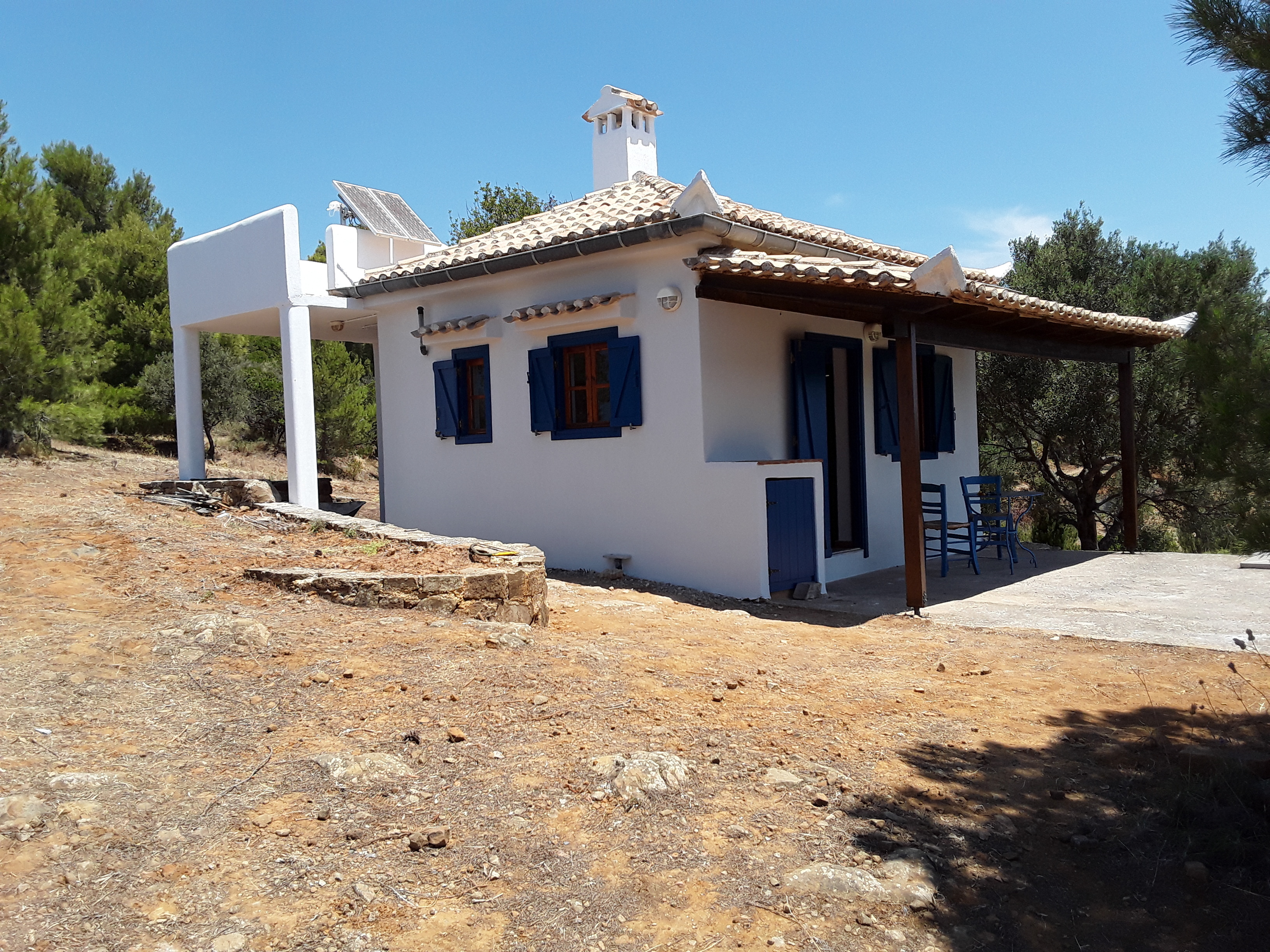 SELITSA
The floor area of the house is about 30 m², consisting of living room / bedroom, kitchen, small bathroom and separate storage room. It is largely self-sufficient: A gas system is available for cooking and cooling, 12 V lighting is provided by solar modules, a long-life stove is used for heating and the water is supplied by the cistern. Connection to the power grid nearby would be possible.
Dream property with a small house, 230 m above sea level with stunning unobstructed views of clear water, the bay Tsapi, the island world before Finikounda to the foothills of Mani, ideal for relaxation and enjoyment.
The plot, about 5.000 m², is laid out in terraces to the south and overgrown with olive trees, pines, strawberry bushes u.v.a.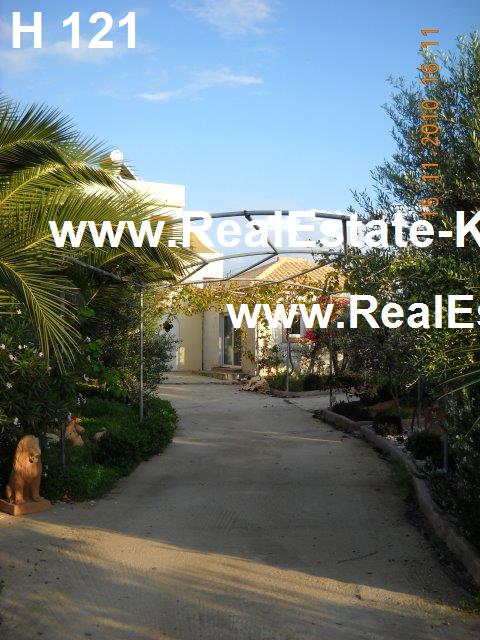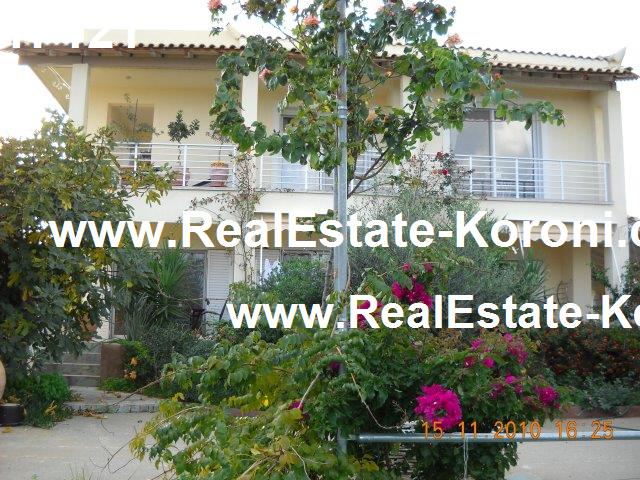 Η 121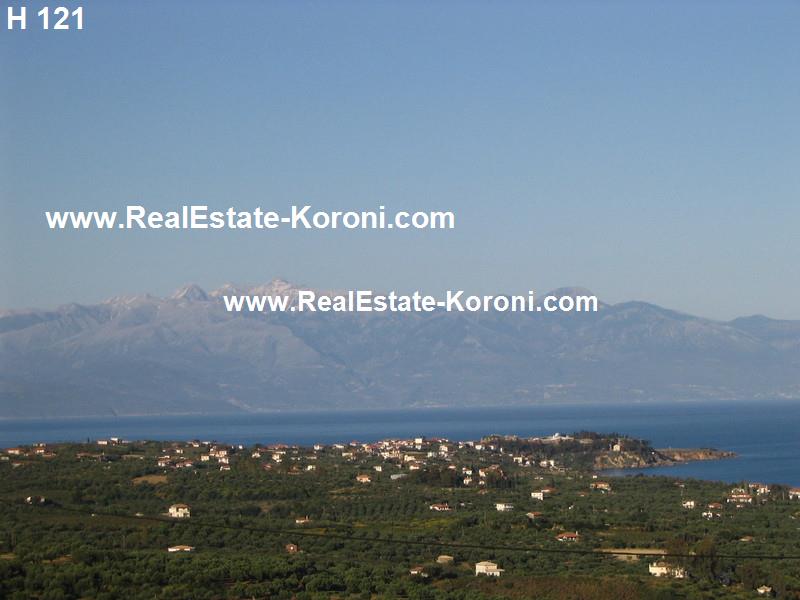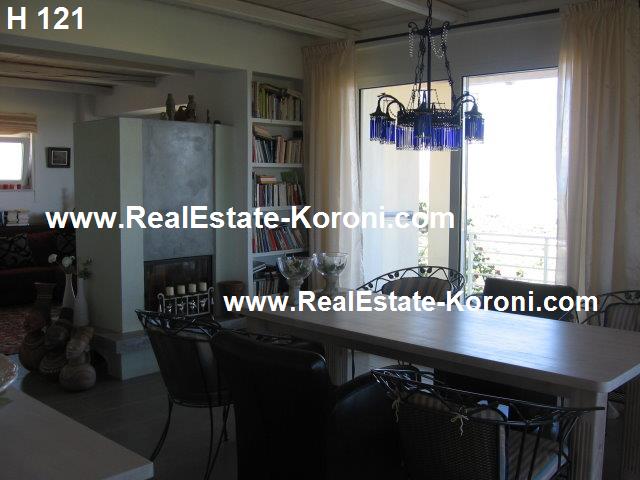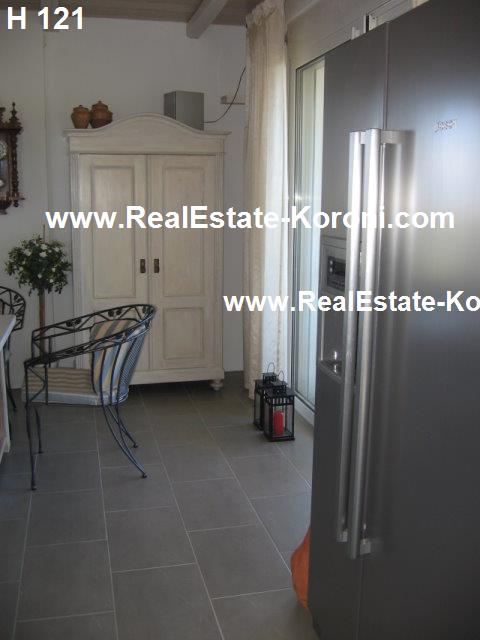 KORONI – Levadakia!
• 1.024 m² plot.
• Floor area of 244 square feet.
• 1 large apartment upstairs.
• 2 apartments in the basement.
• 1 apartment in the annexe.
• Economic Area.
• Large cellar.
• Beautiful garden (olive, fig, orange, lemon, almonds).
• olive pomace / Pellet – central heating with underfloor heating.
• 2 fireplaces.
• Air-conditioned.
• sea view.
• 2 km to the beach.
Price : 320.000€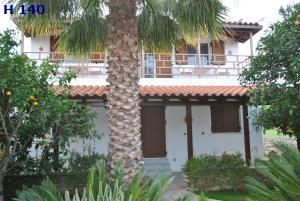 Maisonette 115sq.m in a 500sq.m plot.
3 bedrooms
2 bathrooms
one large living room with a fireplace and a kitchen.
Built-in wardrobes and air-conditioners.
Nice garden with barbecue
Parking space available.
Outdoor warehouse.
Fully furnished.
10 minutes on foot distance from the local beaches
1km away from Koroni
Balcony with sea, mountain and village view.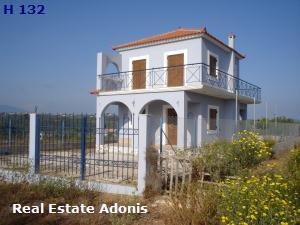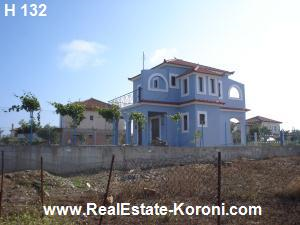 FINIKI-FINIKOUNTA !
House 86.5 sq.m. on a plot of 500 sq.m.
The ground floor has a large living room with fireplace and kitchen, 1 bedroom, 1 bathroom.
First floor consisting of two bedrooms and a bathroom.
Fitted wardrobes.
Fully furnished.
Parking.
1.5 km from the beache
Balcony overlooking the sea, the mountain and the village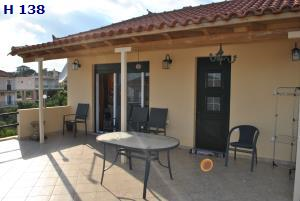 H138
Price
150.000 €

 119.500 €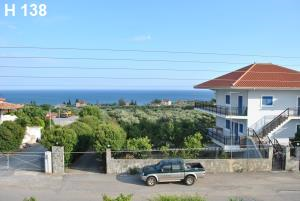 KORONI !
Two-floor (ground floor-1st) 105sq.m with a large balcony of 25sq. m
Elevated ground floor 80sq. m. It includes spacious living room-kitchen, extra space that is now used as living room, one bedroom and one bathroom.
Floor 25sq.m with one bedroom and one bathroom.
Aluminium doors and windows.
Fully furnished
The house is placed in a 300sq.m plot.
Parking space available.
away from Koroni.
1km away from Zaga beach and Memi beach.
Nice view