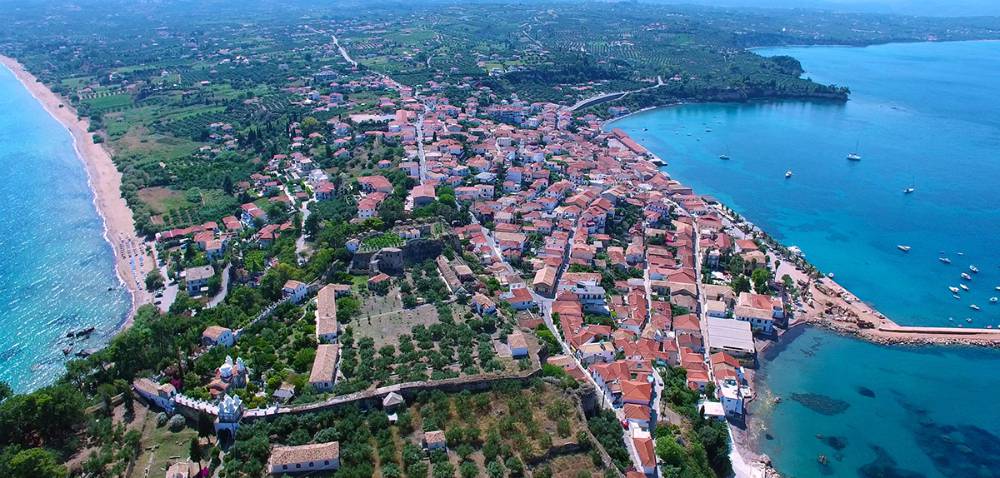 Zaga-Memi Beach
When you visit Koroni is a unique experience visiting the beaches of Zaga and Memi which with their tropical aquamarine waters and fine white sand extend on a coastline of about 4km under the improsing roof of the Castle of Koroni.
Voidokilia
Is one of the most beatiful beaches in Greece, due to its amazing almost perfect round shape, its gold thin sand and the turquoise sea water it is located on the west coats of Messinias.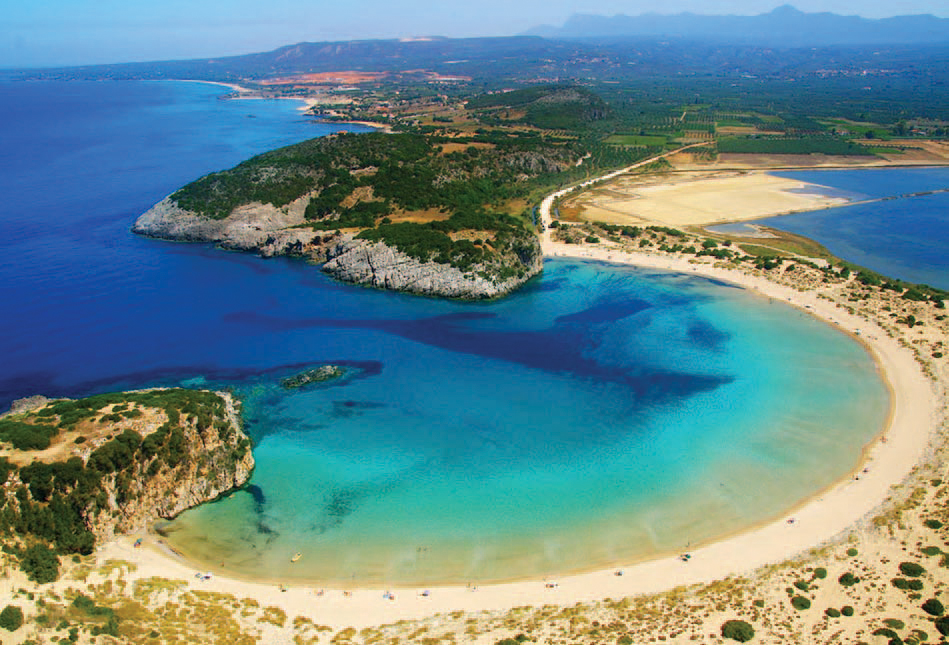 Historic castles in Western Messinia
Koroni Castle, the impregnable castle of Koroni.Built in the 13th century by the Venetians. Under the Ottoman rule it was considered the best fortified castle in Messinia, if not in the entire Peloponnese.The picturesque seaside of Koroni, famed for its low white homes, one beside the other, with their lovely patios and fragrant flowers, will charm you and invite you to enjoy its beaches, cafes and restaurants.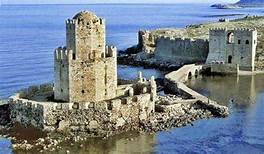 Methoni Castle, built in the 13th century by the Venetian as Koroni castle. Among its remains is the pretty church Metamorphosis tou Sotiros, the Turkish Baths, the house of Ibrahim Pasha of Egypt and the Bourtzi founded by the Venetians and rebuilt by the Turks in 1500.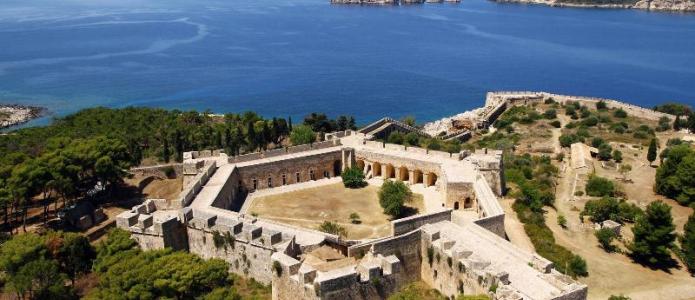 Pylos Castle. this is possibly one of the best-preserved fortresses in Greece and looking round it is an indescribable experience. Right in its centre is the impressive Transfiguration of the Saviour church which functioned as a mosque during Ottoman rule. It was erected in 1953 and invisable from the sea played a key role in the famous Battle of  Navarino.
Polilimnio
Is an amazing hidden spot full of green small natural lakes and waterfalls located at the heart of Messinia. It is a small gorge through a small river and the ground's anomalies create plenty of small lakes, some of them are like natural swimming pools and a lot of waterfalls. The largest waterfall is at lake Kadi where it falls from a height of more than 20 meters.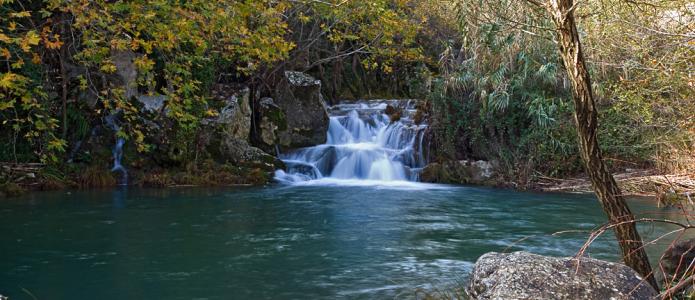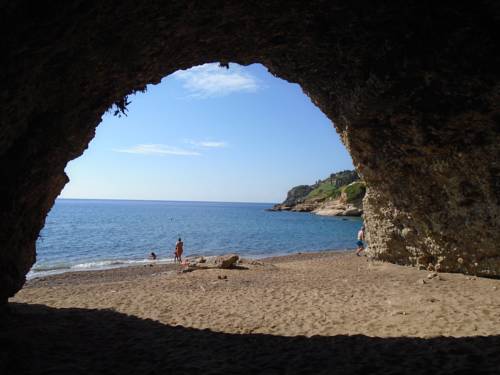 Ammoudi and Kalamaki Beaches in Vasilitsi
The beach of Amoudi is located in Vasilitsi Messinias in the place Faneromeni. it is a fantastic, blue sandy beach about 500 metres. In the right and left side there are rocky caves that leave you speechless with their beauty. Ideal for fishing and boat exporation.